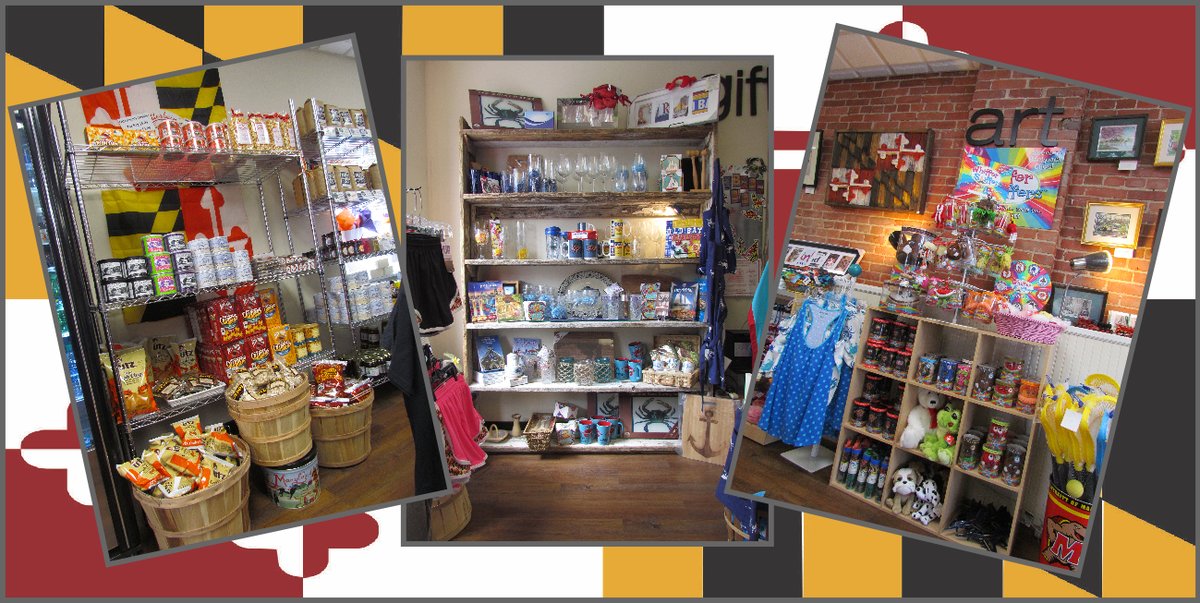 Enjoy a Taste of Maryland
Black Eyed Susan Coffee Candy Cream & More is happy to announce five years at our retail store in historic Glyndon, Maryland. The 900 square foot shop is located in a restored 1909 building adjacent to the Glyndon Post Office.
The interior design has an exposed brick wall and wood like flooring in a warm and inviting atmosphere complete with some of Maryland's finest foods, gifts, local art and of course our "Best of Baltimore" Maryland themed Gift Baskets.
We are delighted to partner with some of the region's best local business's including: Zeke's Coffee, Berger's & Otterbein Cookies and Wockenfuss Candies.
Plus, choose from a wonderful assortment of Maryland themed gifts and apparel including officially licensed Baltimore Orioles, Ravens & Terps merchandise, Table Top from Maryland's Best Products, Plush Animals, Toys and much more…